Stuff about The Insane One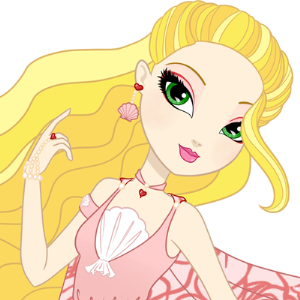 Hi, hi! The name's Venus, also known as Venus The Insane One. I am a 30 something young woman who has an over active imagination and I LOVE to put it to use by making designs for Otaku Senshi, AnimaMates, OCs, Princesses, pretty much everything [except for male senshi, knights, and anthros as I can't draw males nor can I draw animals].
I LOVE Japanese Anime and Sailor Moon happens to be my favorite Anime. I also like Pokemon, Digimon, Winx Club, Card Captor Sakura, Monster High, Ever After High, My Little Pony: FiM.... I like LOTS of things. I am also a big kid at heart and darn proud to be one! I tend to be very random in what I say or do, but at the same time trying to remain happy. I hate for those around me to be down as sad, so I always do what I can to make them happy.... Even if I must make myself the butt of the joke, so long as it makes you smile.
I LOVE video games, and they happen to be a source of GREAT stress relief for me [especially fighting type video games], so I play them quite often in my spare time if I'm not working on designs for my OCs or something. My designs may not be common, but common is BORING! I like being odd and thinking out of the box and if you don't like my designs, then you can take your hate and bashing elsewhere as I could care less if you like them or not.
I do happen to have Skype [the only IM I pretty much use right now], but I only give my Skype name out to my friends and to people who I trust as it is not for the public to know. If you aren't my friend or I don't trust you, then you don't get to know my Skype name. Even IF you happen to figure out what my Skype name is, I still WILL NOT add you! I will ignore your contact request and I will add you to my block list.
Guilt trips DO NOT work on me. If I tell you no, then it is NO. Guilt tripping me will result in me ignoring you and me flagging your comments as spam. Also, please DO NOT ask me to give you points or to give you a premium membership. The answer is no, and ANY comments that I receive asking me that WILL BE flagged as spam and if you push me, I will report you for harrasment and I will also block you from my DA page.
Bear in mind that if I receive ANY stupid, bashing, hate comments, they will be ignored and flagged as spam. If you don't like what you see in
my
gallery here, then you can just click the back button on your Internet browser and go on your merry way as I am not here to please you. I DO NOT and I WILL NOT feed you trolls, you will have to go else where for your feeding